---
About us
---
Shenyang Zhongke New Fertilizer Co., Ltd. is a limited liability company jointly established in 2001 by the Shenyang Institute of Applied Ecology of the Chinese Academy of Sciences and Shenyang Science and Technology Venture Capital Co., Ltd. It is a platform enterprise for the transformation of fertilizer innovation technology from the Chinese Academy of Sciences to social industries and a national high-tech The enterprise is also an affiliate of the International Fertilizer Science Center, the National Engineering Laboratory of Soil Nutrient Management, the Green Fertilizer Engineering Laboratory of the Chinese Academy of Sciences, and the Fertilizer Engineering Technology Research Center of Liaoning Province. The company has a registered capital of 5.4 million yuan.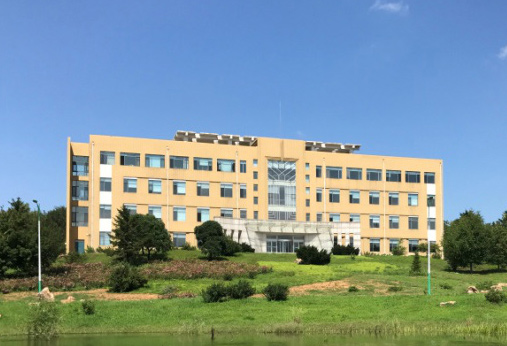 It is mainly engaged in the research, development and promotion of new fertilizers with long-term fertilizers and high utilization rates, and related supporting technologies, as well as the operation of related products. In addition, the company also undertakes chemical fertilizers.
 
Enterprise's technological transformation and engineering design, and foreign transfer of some patented technologies.
 
The company has made a number of research results in fertilizer efficiency, and has successively won 5 provincial and municipal scientific and technological progress awards, 1 national scientific and technological progress second prize, and 56 invention patents. The company plays a leading role in the development of the stable fertilizer industry. 22 scientific research institutes and dozens of stable fertilizer companies have established the National Slow and Controlled Release Fertilizer Test Demonstration Network and the Stable Fertilizer Industry Technology Innovation Alliance. It plays a leading role in the promotion of technological innovation, industrial development, fertilizer registration, national standard formulation, and market supervision. The formulated national standards for stable fertilizers were officially released and implemented in 2018. This work has promoted the healthy development of the market.
At present, the stable fertilizer produced by the technology developed by the company has accounted for more than 85% of the total amount of new fertilizers in my country, and currently has the largest number of new inhibitor products and new stable fertilizer products in the world. The company's research, development and promotion of new fertilizers not only provide many fertilizer manufacturers with new technologies and new products, but also create huge economic, social and social benefits for enterprises, farmers, and society. Environmental benefits.